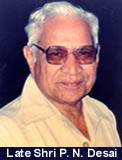 1947, the year to be cherished in the memory of all Indians, when India became independent, was indeed eventful for us also. The year saw the birth of Excel. Thanks to the pioneering efforts of Late Shri P.N. Desai, & Late Shri V.G. Jhaveri. Shri P.N. Desai, was born in a humble middle-class farmer family in village Amroli, Gujarat. He was a man with a vision and a mission. He fought for the freedom of nation as a young man sensing the need of time. As the place was small for his mission, and to make the dreams come true, he came to Bombay (now Mumbai). With his great determination, hard work and of course the support from his life partner Mrs. Lakshmiben, he started a small scale industry for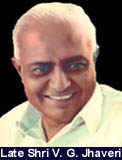 making labels of various material like Brass, Stainless Steel and Copper. The process was simple, called etching and hand-printing. It is always believed that necessity is the mother of invention. As brass and copper were expensive material, and with his nature of continuous development he developed a process of graphic anodising on Aluminum in 1953 for the first time in India.

The team of Excel had to work very hard to evolve new techniques, processes and various finishes to meet the ever changing needs of industries. With our constant R & D efforts we could set standards for these type of industries. We take great pride that all processes involved in graphic Anodising were developed by us indigenously, and need to develop machine tools, jigs & fixtures for that purpose.

With continuous growth in customer and rapid requirement we opened up sister companies with same activities at various locations so as to serve customer in the best possible way. We also offered technical know-how to our Malaysian counterpart during the joint venture we had (now the same is successfully run by a local body)

We started with etching of brass and now with the experience of more than 50 years, we have reached to the stage where we are having varieties of materials, products with multiple and wide range of technologies.